Dentricity Dr-eDentity (Social Media)
Facebook. YouTube. Twitter. Everyone knows what social media is. But there are specialized niches within the medium many may not be familiar with. Dr-eDentity is Dentricity's Social Networking service designed to give our clients some one-stop shopping.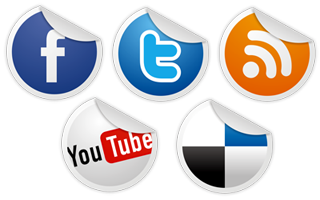 So many social marketing options, so little time. Our clients tell us this all the time and we have a service designed to help. We call it Dr-eDentity. We set up profiles social media profiles – Facebook, YouTube, Twitter, LinkedIn, Google, Blog– and link them to our customer's website.
Doing so not only adds to search engine effectiveness but also gives our clients a strong presence in the Social Networking realm. Though each social media site may seem similar, all have a distinctly different client base. It is important, for many different reasons, to be present on each one of them.
How Does it Work?
Your blog articles establish you as an expert and a leader in your field
Social Media activity boosts your organic search engine rankings
Your Social Media presence helps to distinguish you from other practices who are non-existent in the Social Media realm
Your Social Media profiles give you a platform to share positive patient reviews
Presents the opportunity to stay more connected with your patients, making them feel more like a part of your "family" rather than just another patient
As you can see, Social Media is no longer just a "toy" for teens. It has become a very relevant part of any online business marketing strategy. But isn't it confusing? Where do we start? That's where Dentricity comes in! Our Dr-eDentity service will wrap it all up in a neat, easy to understand package.
See Also: Search Engine Optimization (SEO), Search Engine Marketing (SEM)
Why wait? Call us today at 888-956-1010 to get started!
Call now to speak with one of our friendly experts and find out how a Dentricity website will bring new patients to your dental or medical practice.
Looking for New Patients?
Contact us and speak with one of our friendly experts to find out how a Dentricity website will bring new patients to your practice.