New Patient Call Tracking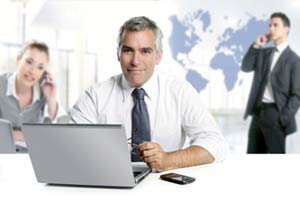 It's an age-old question: How can I tell if the advertising monies I'm spending are bringing in sales? Was that magazine ad the reason people are suddenly seeking my services, or is was it due to my mass mailers, Internet ads or phone call campaign? Most times, it's a guessing game as to what works and what doesn't.
Stop Guessing!
Dentricity offers a service designed to eliminate the guessing. It's called New Patient Call Tracking, and it allows our clients to stop spending their money on ineffective advertising avenues and dedicate their funds to what works. And our call tracking service will tell you exactly what is succeeding and what isn't. Our service works by tracking inbound calls to your practice; measuring key words used online to find your website; connecting customers to chat with live employees; and more.
New Patient Call Tracking will keep you from wasting another cent on ineffective advertising and marketing campaigns!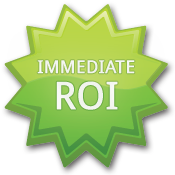 Focus your spending on efforts you know will generate New Patients!
Know with certainty what your website is generating for your practice
Track every marketing piece and know which pieces are working
Eliminate all of the guesswork
Determine your own marketing trends
Compare and contrast ad campaigns and mediums
No special phone system is necessary to implement our New Patient Call Tracking; it works within your current system. Each advertising method used by our client is assigned a different phone number unique to each campaign, which is then tracked and used to compile a plethora of data. The data is analyzed to determine which means of advertising are working and, almost more importantly, which ones aren't. The customer's call is sent directly to your specified business line. They are unaware and unaffected, but their call is being used to help you maximize the return on your investment.
Dentricity's call tracking service also includes several other helpful features. You will be able to:
Record and listen to all inbound phone calls
View caller locations on a convenient map
Identify market trends
Receive email notifications of completed and/or missed calls
Use recorded calls to understand patients' needs and better train your front desk staff
Optimize your call handling for better new patient conversion
And more!
Call tracking is a valuable service that's completely hidden from those making the call. Dental offices across the United States currently use it to figure out which of their advertisements are working and which aren't… AND to create a better patient experience, resulting in more new patients for your practice!
New Patient Call Tracking is simply a smart way to invest in your business.
Learn more about New Patient Call Tracking…
For more information, call Dentricity at 888-956-1010
Call now to speak with one of our friendly experts and find out how a Dentricity website will bring new patients to your dental or medical practice.
Looking for New Patients?
Contact us and speak with one of our friendly experts to find out how a Dentricity website will bring new patients to your practice.