Is your dental website your most powerful and effective marketing tool? If not, it should be.
While there once was a time that simply having a dental website was sufficient to establish your online presence, these days it just doesn't cut it. Of course if you already have an established website, you're on the right track. But in order to market effectively and draw new patients to your practice you need to broaden your approach (and your reach) to generate interest, boost traffic and, ultimately, increase your new patient conversion. The tips below are designed to put you on the fast track to using your website and a few select Internet resources to generate new patients for your dental practice.
Do Some Housecleaning – You wouldn't invite guests to your home while it is in disarray, and you shouldn't invite visitors to your website if it needs a thorough "cleaning" either. Many practices get so caught up in the marketing aspect of their websites that they neglect the single most important step in generating new patients: Making sure that the website is clean, informative and engaging, and that it provides all of the proper tools for new patient conversion. Does your home page adequately describe your practice and present a warm welcome to your visitors? Are your staff bios and procedural information up-to-date? Does your site copy contain sufficient call-to-action elements? Are you providing sufficient vehicles for contact – on every page of your site – so that patients can easily get in touch? If you answered "no" to any of these questions you have some work to do. Before you worry about driving new patient traffic to your dental website make sure that you're providing a great place for patients to visit once they get there. In other words, don't send out those party invitations before the planning and preparation are done.
Optimize, Optimize, Optimize – Search Engine Optimization (SEO) should be a primary piece of any dental website marketing strategy. If you're not getting much new patient traffic chances are good that it's because patients can't find you. It's important to have a site that's well-optimized for local search terms so that patients who are looking for a dentist in your area can find you. Since search engine optimization can be complex, and search engine algorithms are constantly changing, it's often best to put this task in the hands of an expert who specializes in SEO for dentists.
Get Social – In recent years social media (social networking) has become a powerful tool for businesses, medical practices and dental practices, going far beyond just being a "toy for teens." What's more, many patients now expect their providers to be found on social networking sites such as Facebook, Twitter, Google Plus and LinkedIn. If you're not currently a part of the social media frenzy you're missing out on some very valuable opportunities! At its core, social networking allows you to establish a connection with your patients that goes far beyond traditional practice-patient interaction. Social networking also provides a very powerful search engine boost for your practice. But you can't just "set it and forget it." Make sure that you're actively using the profiles that you establish – interacting with patients, posting useful information, etc. – and be absolutely certain to tie your social media profiles into your dental practice website. Your goal is to create a "web" that will catch patients from as many angles as possible. Consider your website to be the center of that web, with all of your other efforts "spinning" out from there.
To be sure, there are many more aspects of successful dental practice marketing. But following the above three simple steps for Internet marketing will have you headed in the right direction in very little time. And remember, as search engines and social networking go, it's better to be pushing for the lead than to be at the back of the pack playing catch up!
Need help using your dental practice website to generate new patients? Dentricity can help! Give us a call today at 888-956-1010 to learn more.
Summary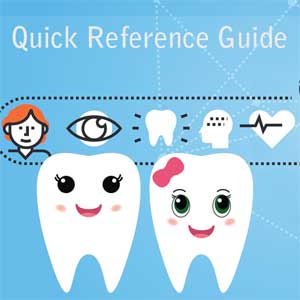 Article Name
Quick Reference Guide: Generating New Patients with Your Dental Website
Description
While there once was a time that simply having a dental website was sufficient to establish your online presence, these days it just doesn't cut it. Learn how to increase new patients with your dental website and more.
Author
Publisher Name
Publisher Logo