Are you losing clicks to competitors? Do you find yourself not gaining any ground in search engine rankings? Do you find that patients are abandoning your website only seconds after they arrive?
If you answered "yes" to any of the above, please read on…
There are many facets to website success, but one very simple (and key) element often goes grossly overlooked: fresh, relevant content. Yes, it's the simple things that often elude us. Many practices spend hours focusing on the complex when often times the simplest answer may be the most effective. Now, that's not to say that you should abandon ship on all other fronts. But what good is a link-building campaign, SEO strategy, or Social Networking effort without great content to direct your traffic to? Here we'll take a look at a few simple tips to keep your website fresh, relevant and engaging.
Review and Update Your Content. It may seem obvious, but stale, outdated content does no one any good. Are your phone number, address and office hours up-to-date? Do you have a staff member listed that no longer works at your practice? Does your doctor bio taut how you love to spend time with your wife or husband of fifteen years when you just celebrated your 20th anniversary? And what about services? You've been offering CEREC™ for three years now, yet that service is nowhere to be found on your website. Make sure that your patients and potential new patients are reading and seeing what's current and relevant about your dental practice. It's amazing what a simple half-hour review of your site can do!
Add New and Interesting Content. Adding a new page or category to your website is an easy, effective way to generate new content. Does your practice host or attend events? Consider creating an events page to keep patients informed about where you'll be and what you'll be doing in your community. You can also consider a before-and-after treatment gallery or patient testimonials. Make sure that you modify and add to these pages frequently so that you're always providing current, useful information to your website visitors.
Offer Specials and Discount Savings. Advertising your monthly specials on your website is not only a great way to keep fresh content on your website, but also an attractive and effective call-to-action for your patients. Don't currently offer any specials or discounts? Now's a great time to get on board. A lack of special offers could very well be one reason why patients abandon your dental website in favor of a competitor.
Maintain a Blog. Without question, a blog is one of the easiest and most effective ways to keep fresh, relevant content on your website. Post highlights about your current activities, educational articles and videos frequently, and be sure to promote your posts regularly using Twitter, Facebook and Google Plus so that you are sharing your content across multiple social platforms. Providing valuable information is a great way to engage your patients, earning trust and, eventually, more new patient appointments.
Need more help creating fresh, meaningful content for your dental practice website? Dentricity can help! Give us a call today at 888-956-1010 to learn more.
Summary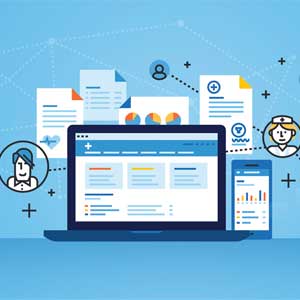 Article Name
Quick Reference Guide: Keeping Your Dental Website Fresh and Relevant
Description
There are many facets to website success, but one very simple (and key) element often goes grossly overlooked: fresh, relevant content.
Author
Publisher Name
Publisher Logo