Quick – what's one of the first things you see when you're at the grocery store, out to eat, or sitting in traffic? That's right, people on their smartphones and mobile devices. People from all walks of life are sharing information at light speed, and no longer are they sitting in front of a desktop computer to do it. What's more, those same people are using their smartphones and mobile devices to access search engines and get the information that they need. But, are they finding you? And if they are, what are they going to see?
Is your dental website mobile-friendly?
Without a doubt, people are searching for dental practices on their mobile devices. If they were to come across your website, what is their experience going to be like? Will your website be user-friendly, easy to navigate and give them access to the information that they need? Or will your site's poor usability create a bad user experience and send them running to a local competitor who has a website optimized for mobile devices?
Mobile usage will continue to grow!
Even as few as two years ago you probably weren't thinking about mobile websites for dentists. But with the recent smartphone and tablet explosion it should be at the forefront of your practice planning. And the percentage of patients accessing your website from a mobile device is only going to increase.
Consider this:
Based on the current rate of change and adoption, the mobile web will be bigger than desktop Internet use by 2015. (Morgan Stanley)
The number of smartphones sold exceeded the number of PCs sold, and by 2015 there will be more mobile devices than PCs. (Business Insider)
Many mobile Web users are mobile-only, i.e. they do not, or very rarely use a desktop or laptop to access the Web. Even in the US 25 percent of mobile Web users are mobile-only. (mobithinking.com)
Approximately 61% of smartphone users conduct local searches on their phones. (comScore)
Getting in early gives you a big advantage!
If you haven't yet thought about the impact that mobile can have on your practice's bottom line it's time to start planning. Getting in early can give you a serious competitive advantage, and it's not very hard to do with the help of an experienced mobile website developer. Creating a great mobile experience for your patients will stop them from looking elsewhere, give your practice an edge over your competition, and increase your bottom line. Remember, the image you present to potential new patients says a lot about your practice. Patients are far more likely to choose a practice that's "on top of the game" than one who visibly lags behind.
Patients who are using mobile are looking for results NOW!
Compared with the average PC Internet surfer, users who reach your website via mobile are generally not just browsing. Rather, they are seeking more immediate action. What does this mean to you? Your mobile patients are some of your most valuable patients! So doesn't it make sense to give them a positive mobile experience on your website? Getting a mobile-friendly version of your site may very well be the difference in converting a new patient or losing one to your competition.
Summary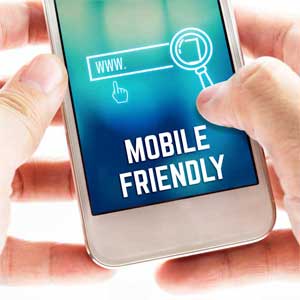 Article Name
Mobile Websites for Dentists: A Necessity?
Description
So what's all the hoopla about mobile websites and mobile-friendliness? Should your dental practice be concerned? The simple answer is yes. Read more here.
Author
Publisher Name
Publisher Logo