So you have a website. Great! Having a website for your practice is a great first step in getting noticed and generating more new patients. But, the real question is this: "Is anyone finding my website?" One of the biggest challenges faced by most dentists and medical professionals is a shortage of website traffic. If your website isn't getting adequate traffic, the practice probably isn't generating many new patient appointments. Generating new patient traffic is an ongoing process, but with a little time and dedication you can ensure that you're being found when patients do a search in your local area.
Make your website engaging and keep the content fresh!
If you want patients to truly explore your website and, most importantly, request an appointment, you need to make sure that your design and content are fresh, informative, and attention-grabbing. For starters, look for old copy, images and news. Ridding your site of content that is no longer relative is a great first step. You should also make sure that your bios, services and contact information are all up-to-date. Think about it – what could be worse than a new patient attempting to contact you with an outdated phone number, or sending a request to an email address that's no longer checked? That scenario is quite possibly worse than the patient never having found you at all! The bottom line is that if your site is not up-to-date you will most likely lose credibility and visitors will look elsewhere.
Once you've "cleaned house" you should dedicate time to make sure that you're properly conveying your practice message. New patients want to know about you – who you are, your level of experience, what services you offer. They also want to feel welcome and have a feeling that they know you before they ever even pick up the phone. Make sure that you're making your visitors feel like a part of your practice "family" and not like just another patient who comes in and out of the door. Share success stories through patient reviews, include tidbits of personal information about your staff, and most importantly, include photos of your staff and office. Take care, however, to publish photos that are clear, colorful and accurately represent your practice and its team. Grainy, poor quality images will most likely hurt more than they help!
 Be Social!
Social networks are no longer just toys for teens! If you're not leveraging the power of social networking (social media) then you're missing out on a huge opportunity! Facebook, Twitter, LinkedIn and Google Plus, to name a few, are great tools to keep you connected with your patients, and generate new patient traffic. However, much like your practice website itself, you need to make sure that you're keeping your social networking content fresh and engaging. If you have a blog, make sure that you're publishing new information frequently.
Once you've established a social networking presence, make certain that you tie those profiles into your practice website. Let visitors know where you can be found on Facebook, Twitter and Google Plus and encourage them to follow (or join) you. Make sure that visitors can easily find your blog. Your blog gives you the opportunity to broadcast your image as an expert in your field and, much like other social networking resources, gives patients a chance to interact with you via comments and questions.
 Make sure your practice is visible on the search engines!
You can have the best website in the world, but it won't do you much good if patients can't find you on the major search engines. To generate new patient traffic you need to make sure that you're found when a search is done in your local area.
Search engine optimization can be a daunting and confusing task. But with the aid of a professional search engine specialist you can often achieve results that go far beyond those you might achieve with a minimum effort. A search engine specialist can help you to identify relevant search terms for your practice and design a link-building strategy that will put your practice in direct view of patients searching for a dentist or medical professional in your area. Depending upon how competitive your geographical area is, your search engine specialist may also advise you to take part in a pay-per-click campaign. Pay-per-click campaigns (search engine marketing) can also offer more immediate results for placement for specific keywords and services. Whatever the case, it's important to remember that search engine optimization and search marketing are an ongoing effort.
Generate quality, relevant patient reviews!
One of the first things a potential new patient will want to know is how others view your practice, and how well they rate their experience with you. By keeping your reviews in a controlled environment such as your practice website or your Google Places profile (where reviews can be monitored and approved or disapproved) you can protect your reputation and project a positive image all at the same time. While negative reviews from disgruntled patients can be a fact of life, you at least have the ability to control and protect your image. Most third-party sites don't offer this type of control.
Encourage your patients to review your practice at the conclusion of each visit. Send them a follow-up email that includes a link where they can rave about their experience. Or encourage them to visit your website to do the same. Having a catalog of positive experiences from patients is sure to aid in generating new ones! And having a nice collection of reviews is also a great way to boost traffic to your website.
Encourage word-of-mouth referrals!
The best referral you can get is one from a current, satisfied patient. Use your practice website to give patients the option of referring you to a friend. Be diligent in your email follow-ups and include an option for referral. If you make it easy, more often than not a patient will take the time to pass along your name to friends and family members.
Some of these ideas seem to fall into the "no-brainer" variety. However, it's amazing how many practices neglect many of the aforementioned tips. Generating new patients will always be an ongoing process. But with a little time and effort you can set your practice apart from your competition and increase your new patient conversion considerably!
Summary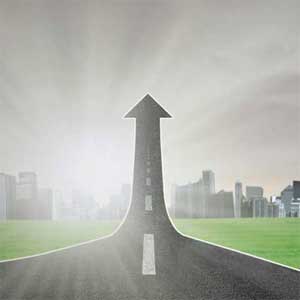 Article Name
Valuable Tips to Drive More Traffic to Your Website
Description
One of the biggest challenges faced by most dentists and medical professionals is a shortage of website traffic. Learn how to generate more appointments.
Author
Publisher Name
Publisher Logo